New arrival news
July 12, 2018
I am informing you from Lisa Cham Clinic. 
You can use Medical Ticket of Hong Kong Government Chief Medical Officer at this clinic.
HKD 2,000 (HKD 3,000 only in FY 2018 only) is credited annually to the individual ID account managed by the Hong Kong government office for people over the age of 65 who have a Hong Kong ID. It can be used for medical treatment, medicine, vaccination etc.
Message from Dr Lisa
Medical information and news from now will be delivered by e-mail as "Message from Dr Lisa".
If you wish, please fill out the registration form on receipt of the clinic and submit it to the reception desk.
(852)2890-8027 (9:00-18:00)

 57437224

 DLisaChamClinic

 LINE ID:doclisaclinic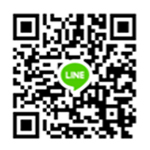 LINE QRcode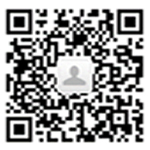 WEchat QRcode
Access
· MTR (Subway) Causeway Bay Station D1 Exit (Sogo Sea side, next to the Excelsior Hotel).
· In case of coming by car, taxi, Causeway Bay World Trade Center (Jiangdong liquor store side).
Thank you for much access.